Patient Case Study (#0978)
This case study involves a 67-year-old male with pain in his lower back, hips, knees, and left foot originating from a car accident. He was experiencing high levels of stress from his pain and limitations in physical functioning. After using Vx Therapy the patient experienced:
50% decrease in average pain levels from initial consultation to discharge
Reduced anxiety, depression, fatigue, sleep disturbance, and pain interference
Substantial improvement in physical functioning
Reductions in pain medication use
Patient Quote – "My pain relief is unimaginable. I can move easier and focus better…I'm interested in life again".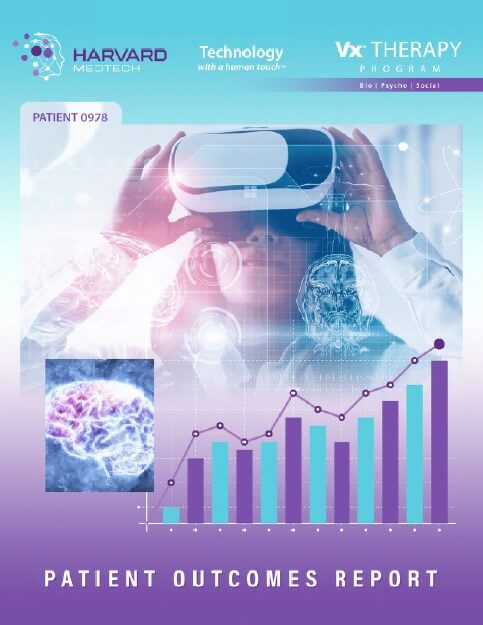 Patient Case Study - Patient 0978
67-year-old Male with Pain in his Lower Back